Photo Gallery

The Strawjet at ASET being prepared for a field test.

The Strawjet in the field turning wheatstraw into straw cable.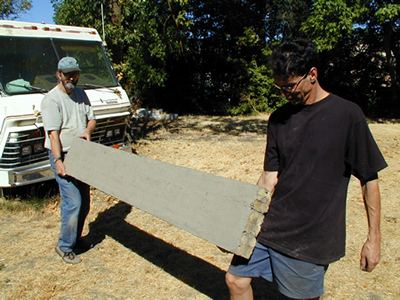 A Strawcore panel ready for testing.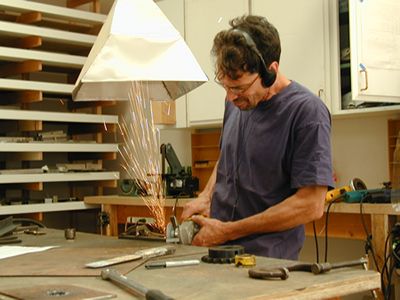 Inventor David Ward conjuring his magic in the shop at ASET.

Strawjet harvester during field trial at Oregon State University Experiment Station, September 2002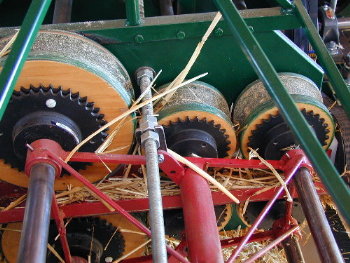 The straw passes through three pairs of compression rollers before entering the binder section.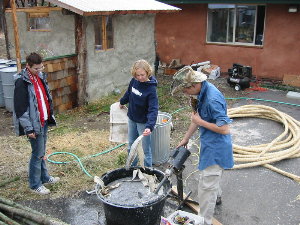 Students making paper pulp from recycled newspaper (Clay and a small amount of Portland cement are then added to the mix to make papercrete for coating the Strawcore material).